Fountain Hills, AZ Moving Company
Pinks Moving offers professional solutions with our focused team of Fountain Hills movers. With services from  residential to commercial local moving, we can handle any needs you have. As an Fountain Hills moving company, we know the area very well and will be able to provide a wide range of moving tips to help you along the way.
Moving to Fountain Hills, AZ
Fountain Hills is a town in Maricopa County, Arizona, USA, neighboring the Fort McDowell Yavapai Nation, Salt River Pima-Maricopa Indian Community and Scottsdale, AZ. The population is 24,669, as of the 2006 Census. It was the eighth fastest-growing place among cities and towns in Arizona between the 1990 and 2000 census. It has the world's fourth tallest fountain. The town has two annual fairs, a local art fair and the Fountain Hills Great Fair which incorporates arts and a carnival. Each year the town's fountain is dyed green in celebration of St. Patrick's day.
Fountain Hills has a Council-Manager system. The current Mayor of Fountain Hills is Jay Schlum, elected in Mar 2008. The current Town Council consists of the Mayor and six Councilmembers: Vice Mayor Dennis Brown, Councilmembers Henry Leger, Tait Elkie, Dennis Contino, Ginny Dickey and Cassie Hansen. Rick Davis is the Town Manager. Among other council appointed staff are Town Attorney Andrew McGuire and Town Magistrate Mitchell Eisenberg.
The town does not have its own law enforcement. They are patrolled by the Maricopa County Sheriff's Office with the elected Sheriff Joe Arpaio, who lives in town.
Our Clients Feedback
Demographic Info for Fountain Hills, AZ
 POPULATION
24,729
0.976% 1-YEAR GROWTH
 POVERTY RATE
4.58%
10.6% 1-YEAR INCREASE
MEDIAN HOUSEHOLD INCOME
$85,200
MEDIAN PROPERTY
VALUE
0.667% 1-YEAR DECLINE
Places to Eat in Fountain Hills, AZ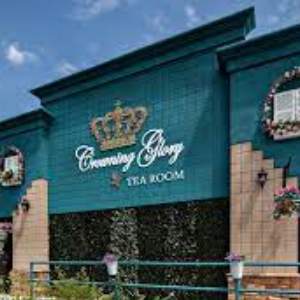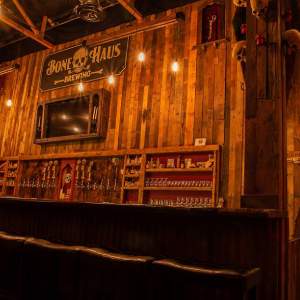 Sun Baked Food 4 The Soul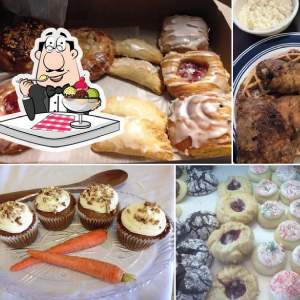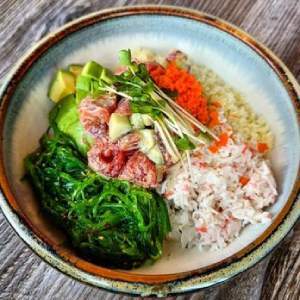 Things to Do in Fountain Hills, AZ
Fountain Hills Botanical Garden
Fountain Hills Botanical Garden is an eight-acre public botanical garden owned by the city of Fountain Hills, showcasing nearly 30 varieties of plants unique to the American Southwest desert region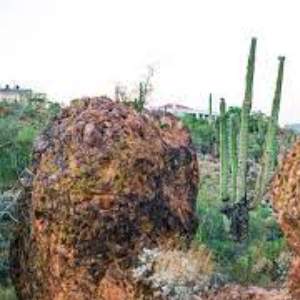 McDowell Mountain Regional Park
McDowell Mountain Regional Park is a public park spanning more than 21,000 acres throughout the northern Fountain Hills region, offering opportunities for a variety of seasonal outdoor recreational activities.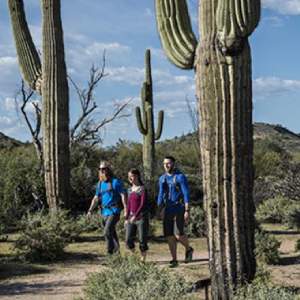 Fountain Hills Lake Overlook Trail
Fountain Hills Lake Overlook Trail is an urban multi-use trail that spans 1.5 miles throughout the heart of the Fountain Hills community. The family-friendly hike begins at a public parking lot and trailhead near Fountain Lake and Panorama Boulevard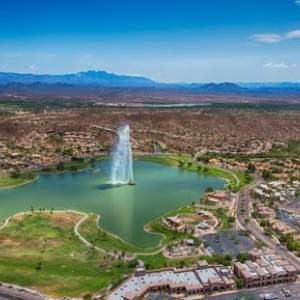 Dixie Mine Trail
Dixie Mine Trail traverses the grounds of the former Dixie Mine, which was originally established in 1877 for the purposes of mining quartz. The mine continued to operate throughout much of the 20th century until its sale to McDowell Mountain Regional Park in 1977.