Goodyear, AZ Moving Company
Pinks Moving offers professional solutions with our focused team of Goodyear movers. With services from  residential to commercial local moving, we can handle any needs you have. As an Goodyear moving company, we know the area very well and will be able to provide a wide range of moving tips to help you along the way.
Moving to Goodyear, AZ
Goodyear (O'odham: Valin Thak) is a city in Maricopa County, Arizona, United States. According to the 2010 census, the population of the city is 65,275. Goodyear was the third fastest-growing place among all cities and towns in Arizona of any size between 1990 and 2000.
The Cleveland Indians of baseball's American League moved their spring training facility to Goodyear from Winter Haven, Florida and rejoined the Cactus League in February 2009, after a 15-year absence. Before that, the Indians held spring training for many years in Tucson.
On April 7, 2008, Goodyear's city council unanimously approved a memorandum to fund a new $33 million baseball spring training complex for Major League Baseball's Cincinnati Reds and Cleveland Indians. This includes a 10,000-seat park, Goodyear Ballpark. The Reds and the Indians will have separate offices, clubhouses and practice fields. The Indians, who had held their spring training in Tucson, Arizona for many years until moving to Winter Haven, Florida in 1993, agreed to return their spring training location back to Arizona on December 21, 2006.
Our Clients Feedback
Demographic Info for Goodyear, AZ
 POPULATION
80,371
3.74% 1-YEAR GROWTH
MEDIAN HOUSEHOLD INCOME
$83,866
4.39% 1-YEAR GROWTH
MEDIAN PROPERTY
VALUE
$290,800
5.94% 1-YEAR GROWTH
 EMPLOYED POPULATION
34,570
4.01% 1-YEAR GROWTH
Places to Eat in Goodyear, AZ
Texas Roadhouse
Amber has already made our night! Her attitude is outstanding and has made this night a complete success!! By the way ask Amber for a margarita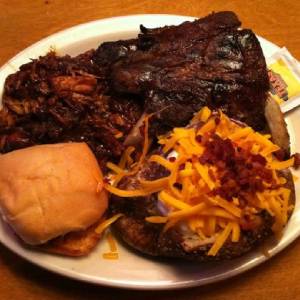 Gus's New York Pizza & Bar
Gus's New York Pizza and Bar is an Arizona institution that brings a taste of the Big Apple to the Grand Canyon State. In the New York style, diners have the option of ordering by the slice as well as ordering whole specialty pies, wings, subs, salads, stromboli and, for the adventurous – and ravenous – the 32-inch NY Giant Pizza.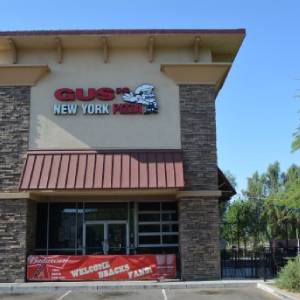 Oasis Bagels
Oasis Bagels makes fresh, authentic, hand-rolled, kettle-boiled bagels every day, and there is plenty to choose from both in terms of fillings and breads. From plain to pumpernickel, chocolate chip to jalapeno, and fillings from spreads to whitefish salad, and everything in between, this is the place to go for sandwich enthusiasts.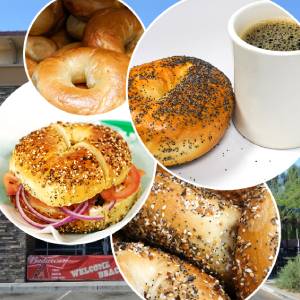 Royal Jasmine Thai
From the food to the sawasdee ka welcome as you enter the restaurant, Royal Jasmine Thai brings a traditional taste of Thailand to the Phoenix suburbs. The interior is light and semi-luxurious, with elements of the restaurant's homeland punctuating the decor.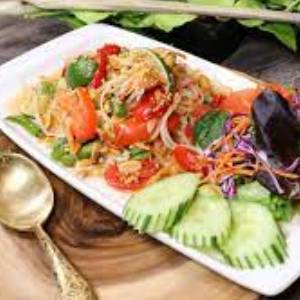 Things to Do in Goodyear, AZ
Goodyear Community Park
With an excellent reputation across the whole of West Valley area, Goodyear Community Park is arguably one the best parks in Arizona. It consists of a range of courts and playing fields including sand volleyball courts which can be reserved, BBQ spots, playgrounds, a skate park, a dog park and more.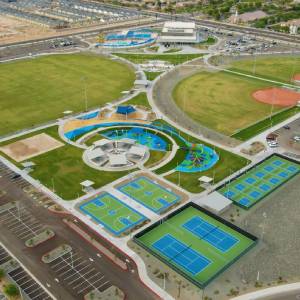 Estrella Star Tower
Just along the Estrella Parkway, followed by a little wander down a scenic path, you'll find the Estrella Star Tower. With a gorgeous spiral design that mimics the milky way, designed with colours and materials that match its surroundings, the tower offers stunning views by day and night of the landscape and the stars.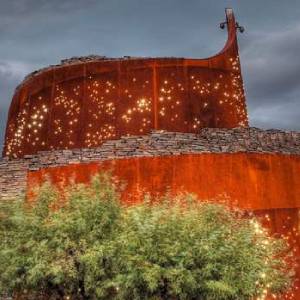 Goodyear Ballpark
The Ballpark at Goodyear offers another interesting venue for events, but many come to see the Cleveland Indians and the Cincinnati Reds baseball teams during spring training season. Over Halloween, the ballpark is taken over by costumed children and fairground rides as the Fall Festival ensues.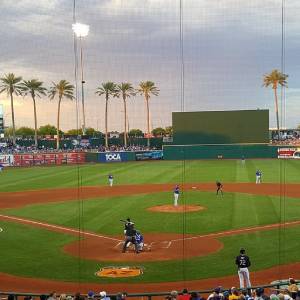 Corral West Adventures
Presenting a variety of unique and fun ways to explore the Sonoran Desert, Corral West Adventures encourages the exploration of natural public lands through the use of horses. Perfect for entertaining the children, a romantic sunset ride with your partner, or even getting family and friends together, there are lots of events to choose from to create your perfect adventure.