Peoria, AZ Moving Company
Pinks Moving offers professional solutions with our focused team of Peoria movers. With services from  residential to commercial local moving, we can handle any needs you have. As an Peoria moving company, we know the area very well and will be able to provide a wide range of moving tips to help you along the way.
Moving to Peoria, AZ
Peoria (/pi??ri?/) is a city in Maricopa and Yavapai counties in the U.S. state of Arizona. Located primarily in Maricopa County, it is a major suburb of Phoenix. According to 2010 Census Bureau releases, the population of the city is 154,065. Peoria is currently the sixth largest city in Arizona for land area, and the ninth largest for population. It was named after Peoria, Illinois. (The word peoria is a corruption of the Illini word for "prairie fire".) Peoria is now larger in population than its namesake. It is the spring training home of the San Diego Padres and Seattle Mariners who share the Peoria Sports Complex. In July 2008, Money magazine listed Peoria in its "Top 100 Places to Live".
Peoria sits on flat gently sloping desert terrain in the Salt River Valley, and extends into the foothills of the mountains to the north. Like all desert towns, the key to Peoria's settlement was water. Seasonal rainfall and runoff from mountain snowmelt filled the Salt River, at times flooding the valley and wiping out months of backbreaking labor. If the area was to become habitable and productive all year, the cycle of flood and drought had to be replaced with a reliable supply of water that could be controlled year-round. The pioneers turned to irrigation. In 1868 John W. "Jack" Swilling organized a group of men to dig the first modern irrigation ditch in the Salt River Valley. Their success enticed more people to settle in the area and reap the benefits of a revitalized irrigation system.
By 1872, there were eight thousand acres (32 km²) of land under cultivation in the valley and a thriving community had been built along the Salt River. Over the years irrigation companies sprung up and in the next three years three canal systems—the Maricopa, Grand, and Salt River Valley—were constructed, each allowing sustaining growth in the Valley. Visionary settlers began to imagine the potential income to be had by reclaiming the rich desert lying higher up the slope above the recently completed Grand Canal; in 1882, the Arizona Canal Company was organized to do just that. The proposed canal would be larger than its approximately 80,000 acres (320 km²)—including the site that would soon be Peoria—to a more consistent and regulated water system.
Our Clients Feedback
Demographic Info for Peoria, AZ
 POPULATION
2.2% 1-YEAR GROWTH
MEDIAN AGE
39.8
0.759% 1-YEAR INCREASE
 POVERTY RATE
2.64% 1-YEAR INCREASE
MEDIAN HOUSEHOLD INCOME
$75,323
MEDIAN PROPERTY
VALUE
$264,500
6.35% 1-YEAR GROWTH
 EMPLOYED POPULATION
79,438
2.4% 1-YEAR GROWTH
Places to Eat in Peoria, AZ
Tacos Calafia
Named in honor of Tijuana's iconic public micro buses, this terrific taquería specializes in chile-sluiced al pastor and carne asada tacos served on freshly pressed corn tortillas. The menu includes mulitas (sandwich tacos), quesadillas and other Mexican street snacks.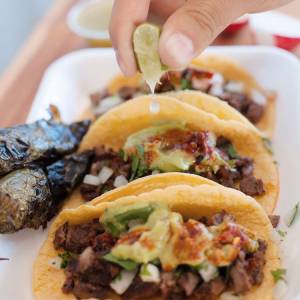 Fabio on Fire
Northern Italian-born Fabio Ceschetti delivers elegant Neapolitan-inspired pizzas at this charming spot, one of the Valley's best new restaurants of 2017. Try the capricciosa, made with veggies, prosciutto and San Marzano tomatoes.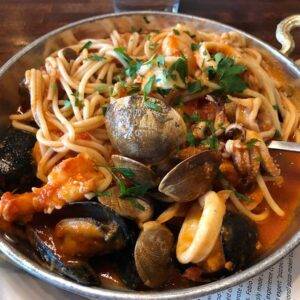 Casa de Falafel
Don't be fooled by Casa de Falafel's humble surroundings. This family-run restaurant, housed inside a Shell gas station, serves first-rate falafel, lentil soup and chicken and beef shawarma sandwiches.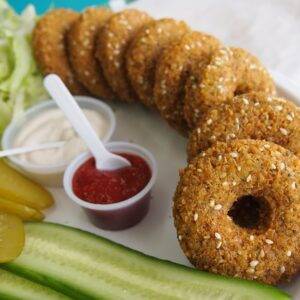 Nagoya Sushi
This family-owned Japanese restaurant delivers consistently fresh and affordable sushi, sashimi and nigiri. Highlights include hard-to-find cuts like sweet shrimp nigiri, and the spicy sashimi salad made with fresh tuna, salmon, yellowtail, crab stick, avocado and seaweed.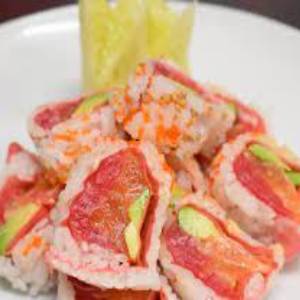 Things to Do in Peoria, AZ
Lake Pleasant
Located within Peoria city limits, Lake Pleasant Regional Park is operated by Maricopa County Parks and Recreation. Lake Pleasant is the closest and most accessible lake to the Phoenix metro area, and one of the most scenic water recreation areas in the Valley of the Sun. This 23,362-acre park offers activities on both land and water!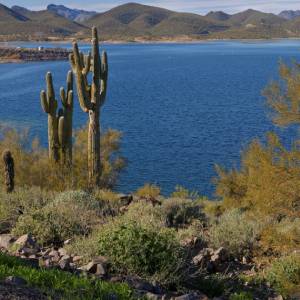 P83 Entertainment District
The P83 Entertainment District is home to sports, theater, shopping and dining. Here, you can find a perfect destination for date night with restaurants ranging from casual to upscale. Have the kids in tow? P83 has a Harkins 18-screen movie theater and multiple kid-friendly restaurants like Red Robin, Chick-fil-A and yummy deep dish pizza at Giordano's.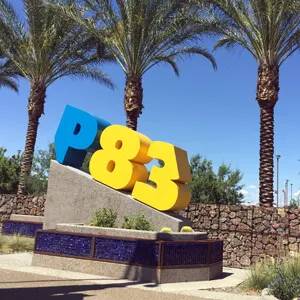 Pioneer Community Park
One of Peoria's most beloved community parks, Pioneer Park is an ideal stop for families traveling with kids (and dogs)! Located on the southeast corner of 83rd and Olive avenues this 83-acre park is chock-full of open space, ball fields, picnic areas and playground equipment.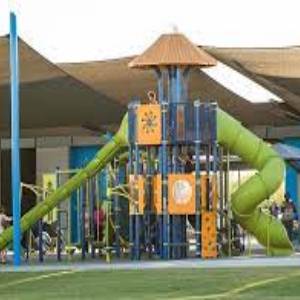 Cibola Vista Resort & Spa
Located just minutes from Lake Pleasant, Cibola Vista Resort and Spa combines luxury with the rugged desert beauty to create a one-of-a-kind resort destination.