Surprise, AZ Moving Company
Pinks Moving offers professional solutions with our focused team of Surprise movers. With services from  residential to commercial local moving, we can handle any needs you have. As an Surprise moving company, we know the area very well and will be able to provide a wide range of moving tips to help you along the way.
Moving to Surprise, AZ
Surprise is a city in Maricopa County, Arizona, USA. The population was 30,848 at the 2000 census; however, rapid growth has boosted the city's population to 117,517 at the 2010 census, an increase of 281%. As such, it is the second fastest-growing municipality in the greater Phoenix metropolitan area (after Gilbert) and, between 1990 and 2000, it was the sixth fastest-growing place among all cities and towns in Arizona.
The city has a 10,562-square-foot (981.2 m2) Aquatics Center, Maricopa County's northwest regional library, a $5.5 million, 20,000-square-foot (1,900 m2) library, and a 100.3 cost of living index.
The city was founded in 1938 by Flora Mae Statler, who named it Surprise as she "would be surprised if the town ever amounted to much". Surprise officials previously thought the city was founded by Statler's husband, real estate developer and state legislator Homer C. Ludden, but in 2010 property records were discovered which listed Statler owning the land before she met Ludden. Although there were only a few houses and a gas station on the one-mile (1.6 km)-square parcel of land when it was subdivided to build inexpensive houses for agricultural workers, Surprise has experienced tremendous growth in the years since. It incorporated into a city in 1960.
Our Clients Feedback
Demographic Info for Surprise, AZ
 POPULATION
1.92% 1-YEAR GROWTH
MEDIAN AGE
41.4
0.485% 1-YEAR INCREASE
 POVERTY RATE
12.8% 1-YEAR DECREASE
MEDIAN HOUSEHOLD INCOME
$69,076
MEDIAN PROPERTY
VALUE
$239,500
6.35% 1-YEAR GROWTH
 EMPLOYED POPULATION
55,803
2.52% 1-YEAR GROWTH
Places to Eat in Surprise, AZ
Irish Wolfhound Restaurant & Pub
A proper welcome at an Irish pub like this one may include some traditional pub fare from the Emerald Isle, or it may simply be a perfectly poured pint of Guinness. Either way, you can sit here to enjoy a drink, a chat, or even a Green Bay game (yes, Packers fans, there's a bar here for you in the Valley)!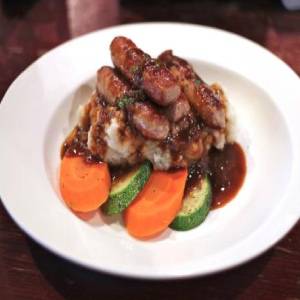 Saigon Kitchen
A steep bowl of phở or a hot plate of curry is waiting for you at Saigon Kitchen. For over 10 years, the staff at this restaurant in Surprise, Arizona have perfected their Vietnamese cuisine as an art form, and they even feature a Vietnamese café with milk teas, crêpes, or espresso — complete with some iconic alcoholic liqueurs like Baileys as needed.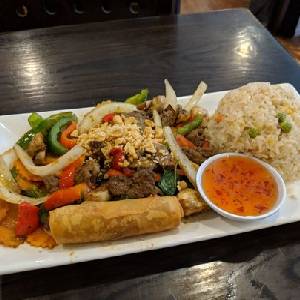 Rio Mirage Café
Anyone looking for a Sonoran style restaurant in Surprise, AZ that knows the true meaning of Taco Tuesday? Look no further than Rio Mirage Café, where the tortillas are made by hand every day and the restaurant itself has a storied family history.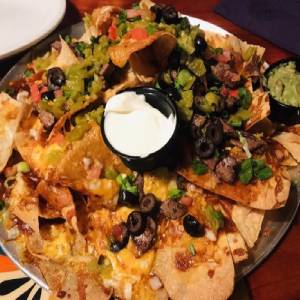 Tailgaters & IL Primo Surprise
Pizza, wings, and yes, even bratwurst: Tailgaters boasts it all. Gameday foods like this are their specialty, and better than that, they do them well. Sit here for a spell, enjoy a beer and the fandom camaraderie, or just chow down — at Tailgaters, the experience is up to you.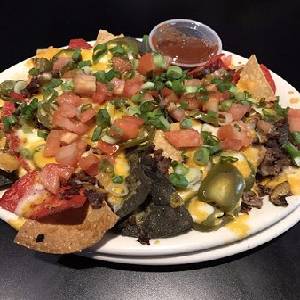 Things to Do in Surprise, AZ
Surprise Stadium
The Surprise Stadium is popular with locals for many reasons; it's the spring training home of the Texas rangers and Kansas City Royals, and also home to the Arizona Fall League's Surprise Saguaros.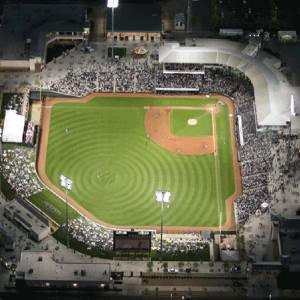 Digiplex Surprise IMAX
Cineplex with 3D & jumbo digital screens shows first-run films, sports events and opera productions, and is thought to be the best in the business (in Surprise) with its excellent sound system, comfortable seating, capable and friendly staff, and a food concession that offers everything from popcorn and chocolate to milkshakes.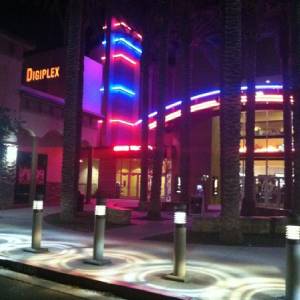 Surprise Aquatic Center
The Aquatic Center is an outdoor swimming area with pools, diving boards and slides as well as a zero depth area for the little ones, that is very well monitored.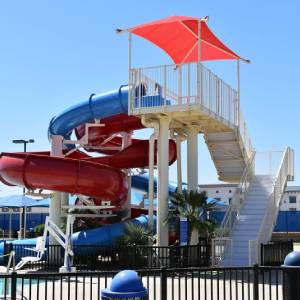 Granite Falls Golf Club
This venue has always been a popular one, and is even more so since the golf club added the South Course in 2000. Why not drop by when you're visiting Surprise to experience it yourself? This course has more than generous fairways within 10,000 square foot greens that are well liked by golfers of all levels.