Sun City, AZ Moving Company
Pinks Moving offers professional solutions with our focused team of Sun City movers. With services from  residential to commercial local moving, we can handle any needs you have. As an Sun City moving company, we know the area very well and will be able to provide a wide range of moving tips to help you along the way.
Moving to Sun City, AZ
Sun City Arizona is The Original Fun City! Most of what's featured in a 55+ active adult community originated right here in Sun City AZ. It all began with an idea to develop an entire community in the Southwest dedicated to a more leisurely lifestyle and unending choices of recreation for the retired, active adult. Through more than 50 years, Sun City AZ has flourished and become an unsurpassed leader in terms of value and vitality.
Our legacy is to provide our residents with a place to live that is enriching, unique, and world-class, whether you are retired or continue to work well into your golden years.
Our Clients Feedback
Demographic Info for Sun City, AZ
 POPULATION
1.2% 1-YEAR DECLINE
MEDIAN AGE
73
0.273% 1-YEAR DECREASE
 POVERTY RATE
9.1% 1-YEAR INCREASE
MEDIAN HOUSEHOLD INCOME
$40,586
MEDIAN PROPERTY
VALUE
$159,900
 EMPLOYED POPULATION
6,831
1.07% 1-YEAR DECLINE
Places to Eat in Sun City, AZ
English Rose Tearoom
If you're looking for something fun, truly unique with lots of class, which serves authentic teas and sandwiches, along delicious entrees
201 Easy St Ste 103, Carefree, AZ 85377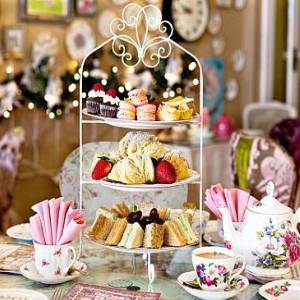 Brix Wines
ncredible place. The owner is extremely knowledge yet as laid back as you can possibly be. Great wine selection at good prices, beautiful place and great…
37636 N Tom Darlington Dr #1, Carefree, AZ 85377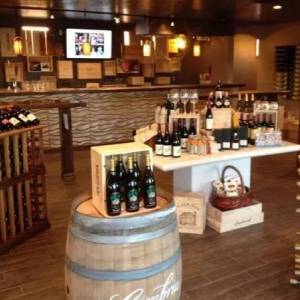 Los Portales
We are from California in town for my Graduation at Grand Canyon University and wanted to get som good authentic Mexican food.
2814 N 35th Ave, Phoenix, AZ 85009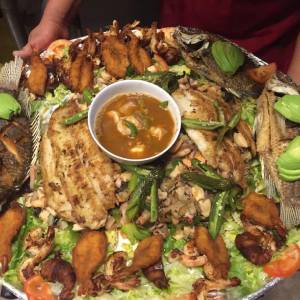 Giordano Trattoria Romana
Spot on a true Italian restaurant with authentic dishes and top notch service. Eaten here many times and never disappointed at all.
7275 Easy St, Carefree, AZ 85377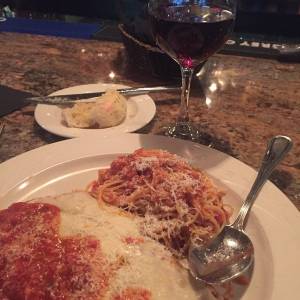 Things to Do in Sun City, AZ
Boulders Resort Golf Club
For a truly Carefree experience, check out the Boulders Resort Golf Club. Set among massive granite rock formations, the Boulders resort is simultaneously a luxurious spa and golf destination with two championship courses. You don't have to be a member to enjoy a game of golf, and if you're just passing through, non-resident memberships are available to help you enjoy all of the club's amenities.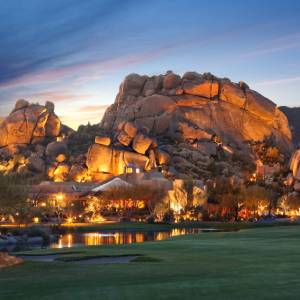 Carefree Art Galleries
Adding to Arizona's art scene, Carefree is home to multiple galleries including M & E Stoyanov Fine Art Gallery, Ted Phillip Denton Contemporary Art, Wild Holly Gallery, Grey Wolf Fine Art Gallery, Art Qwest, Zischke Gallery, and Easy Street Galleria. Each gallery features work from different artists, with an array of mediums being used. M & E Stoyanov Fine Art Gallery is the perfect place to find a Southwest scene to take home.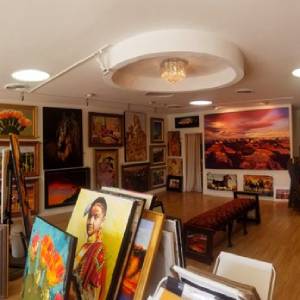 Cave Creek Trail Rides
If you're looking for a way to explore Arizona's wilderness, head to Cave Creek Trail Rides. Located about 10 miles (16 kilometers) away from Carefree, Cave Creek Trail Rides will take you around the foothills of Arizona, with some of the best guides in the business—horses. Each horse is gentle and experienced, trained to take care of each guest, so that you and your family will have a safe and fun adventure.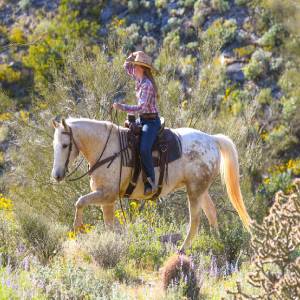 Bartlett Lake
Finally, if you're looking for an easy day-trip during your Carefree vacation, head to Bartlett Lake. Located 20 miles (32 km) out of Carefree in the heart of Tonto National Forest, this lake is perfect for water activities like swimming, boating, water skiing, and fishing. If you forgot your boat at home, or didn't include it in the plans for traveling through Arizona, don't worry. Boat rentals are available at the lake.