Gilbert, AZ Moving Company
Pinks Moving offers professional solutions with our focused team of Gilbert movers. With services from  residential to commercial local moving, we can handle any needs you have. As an Queen Creek moving company, we know the area very well and will be able to provide a wide range of moving tips to help you along the way.
Moving to Queen Creek, AZ
The Town of Queen Creek incorporated on Sept. 5, 1989 and was founded on a deep-rooted history in agriculture. The community's founding families were drawn to this portion of the Sonoran Desert, known as Rittenhouse, in the early 1900s to farm cotton, corn and potatoes.The fertile valley below the San Tan Mountains offered a safe haven for the early Indian communities and the homesteaders who farmed and ranched along Queen Creek Wash. Citrus, cotton, pecans, vegetables, and other crops still provide for area families, and the wash is a key element in the Town's plan for future recreational trails and open space.
Before the scattered farm community was called Queen Creek, it had a different name. The area was known as Rittenhouse because of the railroad spur located near Rittenhouse and Ellsworth roads. People used to flag down the train to get a ride into Phoenix. As the community grew, and the use of the railroad stop diminished, the community changed its name and took on the name Queen Creek.
Location
Queen Creek is located primarily in Maricopa County, with eastern portions of the Town
in Pinal County; and is located within 10 minutes of Phoenix-Mesa Gateway Airport  and 45 minutes of Sky Harbor International Airport. The Town's planning area is bordered on the north by the City of Mesa, to the west by the Town of Gilbert, to the northeast by the City of Apache Junction planning area and to the southeast by the Town of Florence's planning area. The east is bordered by an unincorporated area of Pinal County, San Tan Valley, and the south is bordered by San Tan Mountain Regional Park, a 10,200- acre park managed by Maricopa County.
Our Clients Feedback
Demographic Info for Queen Creek, AZ
 POPULATION
19.6% 1-YEAR GROWTH
MEDIAN AGE
35.1
2.93% 1-YEAR INCREASE
 POVERTY RATE
25% 1-YEAR DECREASE
MEDIAN HOUSEHOLD INCOME
$105,729
MEDIAN PROPERTY
VALUE
$348,600
2.71% 1-YEAR GROWTH
 EMPLOYED POPULATION
19,766
25.6% 1-YEAR GROWTH
Places to Eat in QUEEN CREEK , AZ
SAN TAN FLAT
American eatery known for firing up cookouts in its outdoor seating area, plus live country tunes. This place is great to bring the family or just a night out for dancing. The live music is great. The drink specials were fantastic and as always, the food was cooked to perfection. Really a fun Western cowboy theme restaurant.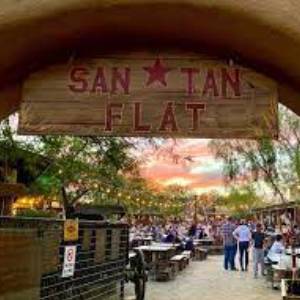 CASA DE MINA
Spacious, bi-level outpost for classic Mexican meals & margaritas with a terrace & a patio.Casa de Mina is a seriously special spot in the valley, and one I hold dear to my heart. Ever since I moved to Arizona almost few years back now, this spot has always been an option everyone in the family agrees with for that spur of the moment lunch.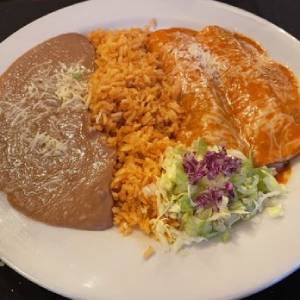 LUCKY LOU'S
Fun atmosphere with a laid-back attitude. Nice place to unwind after a hard day or just stop by for a bite to eat. Food is great at a reasonable price. Staff has been great. Friendly, polite and genuinely make you feel like they're happy you decided to stop in.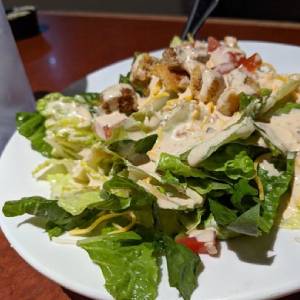 SUSHI NEKO
Sushi Neko serves you the Best Sushi in Queen Creek, Arizona. Fresh sashimi, sushi, amazing rolls and ice-cold beer. This place was a pleasant surprise. Sushi was great. Well-made and flavorful. Sunday is happy hour all.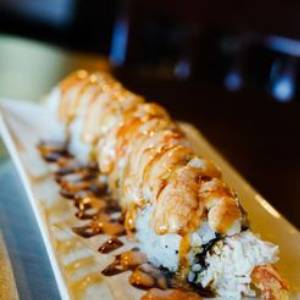 Things to Do in Queen Creek, AZ
Mansel Carter Oasis Park
Conveniently located right in the heart of Queen Creek on East Appleby Road, Mansel Carter Oasis Park is Queen Creek's newest and is officially open as of September 1st.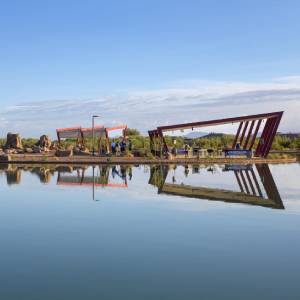 Milan Art Institute
Solely dedicated to educating people about the wonders of the visual arts, the Milan Art Institute on South 220th Street in Queen Creek is a must-see for artists and art lovers alike.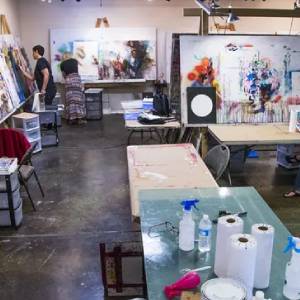 Discovery District Park
At the risk of sounding like a broken record, I'll say it again: there's no better way to beat the nasty Arizona sun than a day frolicking in cool water, whether it's a river, lake or water park.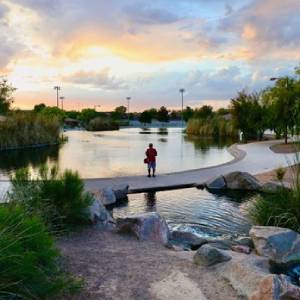 Queen Creek Performing Arts Center
Located on East Ocotillo Road, the Queen Creek Performing Arts Center isn't a massive facility like some of the valley's other venues. Instead, it's an intimate setting that's home to some of the area's most amazing performing arts.